ALL-INCLUSIVE MANAGEMENT OPTIONS FOR YOUR HOME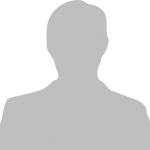 - 
"Red Brick always goes above and beyond their scope of work. They are worth ten times their fee. When someone asks about a management company, I will always send them to Red Brick, by far the best management company in the Central Valley!"
S Burke
Satisfied Client -
"Red Brick Property Management has looked after my rentals for over 10 years. They have always been honest and trustworthy. I especially like the transparency of their accounting and their communication is second to none."
J Jones
Satisfied Client
Merced's Property Management Experts
WE KNOW THE SAN JOAQUIN VALLEY. WE KNOW RENTAL PROPERTIES.
If you own a rental property in Merced, finding the right manager for your home is a decision you don't want to take lightly. You likely are keeping a number of different factors in mind, but one of the most important is finding an experienced local manager. See, some homeowners work with the big franchise players, only to discover they're treated like nothing more than a number in the crowd. Your home deserves better.
At Red Brick Property Management, we strive to build a personal relationship with every client we serve. We want to use our real estate expertise to help you meet your investment goals. Whether you own a single home in the San Joaquin Valley or you need assistance with a multitude of different rental properties, our team is equipped to handle all of your real estate needs. Call us today to learn how we can help.
START THE CONVERSATION WITH US
Find out how our management solutions could
boost your property's performance: (209) 725-2110